Learn French or Italian
Language skills open doors and in combination with knowledge about the culture and customs of the country in question, language is the key to rewarding communication. Conversation in French or Italian is therefore a top priority in our language lessons. We teach French and Italian. We offer courses for businesses and private persons. We offer intensive lessons for max. three people. You will receive teaching of a high quality from dynamic and experienced teachers in pleasant surroundings. We teach in two locations:
Lyngby and Nice
About us
French/Italian Language Centre
French/Italian Language Centre was established in 1998. We have all a Master's Degree in both French and Italian from the University of Copenhagen. For more than 25 years, we have been teaching pupils at multiple levels: Higher education, secondary school, private schools and business colleges. For 10 years we have provide French courses at all levels for Scandinavians in the south of France (Nice, Antibes, Vence and Cagnes-sur-Mer).
Contact
French/Italian Language Centre by Birgit Bonde, Master's Degree in French and Italian.
Telephone: +45 42 67 12 47.
E-mail: info@fransk-sprogcenter.dk
Find us at Facebook
Centre Hospitalier Universitaire de Nice
Chr. Hansen, Hørsholm
Colas Danmark AS
Content
Danmarks Radio
DFDS Seaways
Det Kongelige Danske Musikkonservatorium
Det Juridiske Fakultet Københavns Universitet
Dumex-Alpharma A/S
E. Pihl & Søn A.S.
Gentofte Kommune
Glostrup Hospital
Grontmij
Grænsepolitiet Sydsjælland og Lolland Falsters Politi
Hotel- og Restaurantskolen
IBIS
Interieur & Design, Cannes
Kvik køkkener
Københavns Byret
Københavns Politigård
Københavns Vestegns Politi
Ministeriet for Forskning, Innovation og Videregående Uddannelser
Nordsjællands Politi
Novo Nordisk A/S
Polyclinique St.Jean,Cagnes sur Mer
Retten i Hillerød
Retten i Lyngby
ROCKWOOL
Rosborg Gymnasium
Sandholmlejren
Sanofi
SAS
Simonsen & Czechura A/S
Storkklinik København
Udenrigsministeriet
Teachers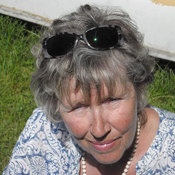 BIRGIT BONDE
I have a Master's Degree from the University of Copenhagen.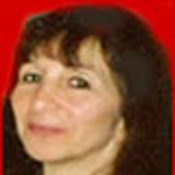 MARIANNE BARBUSSE
I have a Master's Degree from the University of Copenhagen. I am French.
Recommendations
Sophia
Sophia, LLM, PhD research fellow
Rasmus
MSc (Political Science)
Thomas
MSc (Political Science), Ministry of Science, Technology and Development
Camilla
Legal consultant, Ministry of Foreign Affairs
David
Technician, Novo Nordisk Kalundborg
Jan Ejler
Police Superintendent, deputy chairman of the police linguistic society, Greater Copenhagen
Bent
General manager, private business
Søren
General manager, private business
Lene
Upper secondary school pupil
Neel
Upper secondary school pupil